360 Real Time Podcasts
Exploring the intersection of business and design by bringing together leaders, innovators and risk takers for behind-the-scenes conversations on what we're learning about the places where people work, learn and heal. Meet the people shaping the future of work and discover how place can shape behavior.
Latest Podcasts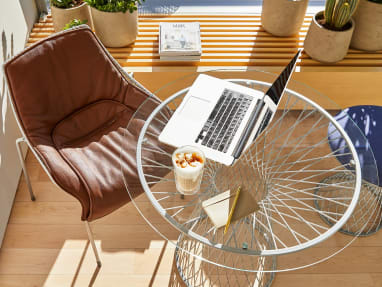 Ingrid Fetell Lee, author of Joyful: The Surprising Power of Ordinary Things to Create Extraordinary Happiness, says it's a huge misconception that joy and work are separate. She shares her radical theory — that a few simple changes to the work environment can make a dramatic difference in how people feel and perform.
Read the transcript
.