At Steelcase, we empower people to dream bigger, approach problems creatively and be a force for good in the world.
By using our resources and partnering with other impact-driven organizations, we're creating new opportunities that help more people reach their full potential.
Together, we're reinforcing our commitment, raising the bar and reimagining the future.
Overview
At Steelcase, we empower people to dream bigger, approach problems creatively and be a force for good in the world.
By using our resources and partnering with other impact-driven organizations, we're creating new opportunities that help more people reach their full potential.
Together, we're reinforcing our commitment, raising the bar and reimagining the future.
Our approach to Social Innovation
People + Purpose: People have the power to impact and transform lives. Steelcase connects individuals to purpose, because together, every person can move the needle on social impact.
Communities of Belonging: Breakthrough ideas are possible when organizations foster a culture of belonging. Steelcase identifies and connects changemakers, leverages their insights and amplifies their learnings around the globe.
Inspire Growth: While individuals can effect change in the short-term, lasting, far-reaching change happens at the systematic level. Steelcase identifies opportunities for impact with all of its stakeholders: employees, customers, investors, suppliers, and communities.
Stories of Impact
UPrep
University Prep Academy serves children in grades K-12, providing an environment for urban children to achieve academic success and realize their dreams through a rigorous college preparatory curriculum, a unique school design and the support of parents and the community. Our partnership with UPrep ensures a systems level approach to quality education and reducing inequalities in our community.
WMCAT
West Michigan Center for Arts + Technology (WMCAT) is a nationally-recognized leader in creative youth and adult workforce development. Aside from helping teens and adults can choose their own unique opportunity pathways, they also operate two social enterprises benefitting clients, employees and the community. Steelcase has been a long time partner with WMCAT, providing capital support and board leadership to reduce inequalities.
UCC
Steelcase partners with the Urban Core Collective's Transformational Leaders Program (TLP), a unique eight-month training program designed to advance Black and Latinx leaders in Grand Rapids by helping them develop the skills needed to promote racial equity. TLP leaders are radically changing the landscape as influencers in all sectors, grassroots movements, civic and voluntary board service and as residents of metro Grand Rapids.
Amplifying Diverse Voices
We're proud to continue a series of features to amplify diverse voices from Steelcase community partners. Meet The Diatribe – uniting youth and raising awareness through art. Ryah, Diatribe artist and student, shares her experience performing at the annual Grand Showcase:
"Being on stage is a calming thing for me. It's like all eyes on me. When I start performing I'm more than likely going to demand your attention. The Grand Showcase was an amazing experience for me along with all the other places I've performed. The Grand Showcase gave me way more exposure to different artists and I love it! The Diatribe has helped me in so many ways. Starting with me learning and accepting that my voice matters. Also my voice has so much value in the world today. They have inspired me to be a better person not only for myself but for my community. They also showed me the true reason why my voice is so important. So that I can speak and stand up for others who can't or are afraid to speak up. If it wasn't for them i possibly wouldn't be the person i am today. My future plan is to become a Poet Laureate but also maintain a doctoral degree in neuropsychology."
Marcel "Fable" Price, shares: "As the Executive Director of The Diatribe, I will say that we aren't your average non profit organization. We are real human beings, human beings with flaws, who aren't "well off" by any means, and who want to live using our talents to make as much of a positive impact in the lives of those around us as possible. All of our staff, and teaching artists are from different marginalized communities, but our organization isn't rooted in representation alone. It is about curating culture, harnessing our creative energy to invest in our city, and being able to compensate some of the most diverse creatives not only in our city but in the world. It is about creating out own platforms, and showing hungry creatives that look like us that we can create without limits. Hopefully, one day it will be about helping to make fellowships possible, sending artists on tours, and having a physical space dynamic young creatives see as a sanctuary – especially young creatives of color."
Support The Diatribe's mission by making a donation here .
This Juneteenth we're proud to begin a series of features to amplify diverse voices from Steelcase community partners. Black Lives Matter – as do black voices. Nia, an alum of West Michigan Center for Arts and Technology, shares her reflection:
"I commonly hear the sentiment that, although people of color are angry about the injustices that they've experienced for the entirety of this country's history, that rioting and destruction is not a justifiable response. Far too often though, people look at the 'what' and not the 'why' in people's motives, and I think the riots in Grand Rapids as a result of George Floyd's murder were treated no differently. In my eyes, the boarded-up windows downtown were a symbol of exasperation and frustration with the systemic racism that black people experience daily; it was a breaking point that demanded everyone to take it seriously. I created this piece to be intentionally uncomfortable and very much not beautiful.
The boards on which I painted were there because of centuries of struggle, not so that I could cover them up with flowers. The lyrics I painted were written before both of my parents were born, and it's disgusting how much truth they still hold. I have learned how to express my truths through art from years of being taught how to speak my mind creatively, most notably through attending WMCAT classes for four years where I practiced making propaganda posters and painting murals throughout my high school career. Visual art is the best way that I know how to communicate, and I am extremely grateful that I had the opportunity to scream as loud as I possibly could with this piece because I believe that art will always be a part of the revolution." — Nia
Support WMCAT's mission by making a donation here .
The next feature in our amplifying diverse voices series is Dr. David Pilgrim, VP for Diversity and Inclusion at Ferris State University and founder and curator of the Jim Crow Museum, located on Ferris State University's campus in Big Rapids, Michigan. Dr. Pilgrim states: ⁠
⁠
"Compassion is not pity, not even empathetic pity. There is arrogance and haughty pride in pitying others. Compassion is when we are confronted with another's suffering and we suffer with them. Their pain is ours. We are motivated to relieve their suffering. When we feel true compassion, we help those who suffer, not as a cathartic release, but because it breaks our heart that they are hurting. I have not always known or believed these things, but I am thankful that I do now." ⁠
Our next Amplifying Diverse Voices feature is Mariela Benavides Espronceda, National Coordinator of Strategic Partnerships for TECHO, a Steelcase community partner in Mexico. Mariela reflects on an insight she has gained from her critical work transforming slums into thriving communities across Latin America:⁠
⁠
"My time working in human settlements has taught me that in Latin America, racism disguises itself as classism, as if this were somehow better, but the fact that poverty in our countries is also highlighted by skin color is forgotten. That is why I have come to understand that social justice must be fundamentally linked to eliminating racism from our systems, both political and social, once we achieve this battle we will understand that the root was there."⁠
"El tiempo que llevo trabajando con asentamientos urbanos me ha enseñado que en Latinoamérica el racismo se disfraza de clasismo, como si por alguna razón esto fuera mejor; olvidamos el hecho de que la pobreza en nuestros países se distingue también por el color de piel. Este es el motivo por el cual entendí que la justicia social debe estar estrechamente relacionada con la erradicación del racismo en nuestros sistemas, tanto políticos como sociales, y solo cuando ganemos esta batalla entenderemos que la raíz se encontraba ahí."⁠
⁠
To support TECHO's mission, visit: https://www.globalgiving.org/projects/building-for-mexico/
Our next Amplifying Diverse Voices feature is Valeria Gonzalez, a NextGen student leader for HATCH. Valeria helped pass the first Student Bill of Rights for the Los Angeles Unified school district – the second largest in the U.S. Here's how she described her experience:⁠
⁠
"Within the compassionate and driven community there, the Student Bill of Rights was born during our lab sprint at the 2019 HATCH Montana Summit. Following the summit, my mentor and I carried on the ambitions, first partnering with a national youth organization, the Junior State of America, to gain student insights and draft the Student Bill of Rights using student voice. We developed more partnerships with the Los Angeles Unified School District school board members and the Superintendent Student Advisory Council that ultimately led to the school board's unanimous passing of this student-authored bill for the second largest school district in the country on Tuesday, June 23, 2020.⁠
The passing of the Student Bill of Rights was an especially empowering moment for all of the students that had worked on it, as they had helped develop legislation that would protect countless of their peers and be the foundation for further change.⁠
⁠
With HATCH, I feel my humanity is embraced in all forms. Leaving the Montana summit as a more realized person and continuing as a NextGen leader now facilitating a remote HATCH Impact Lab design sprint for the future of education, I feel all the more capable to not only expand our Student Bill of Rights nationwide but all efforts to support a better future for this world."⁠
⁠
Learn more and support HATCH's mission at https://hatchexperience.org/partners/support-contribute/
Moving the Needle on Impact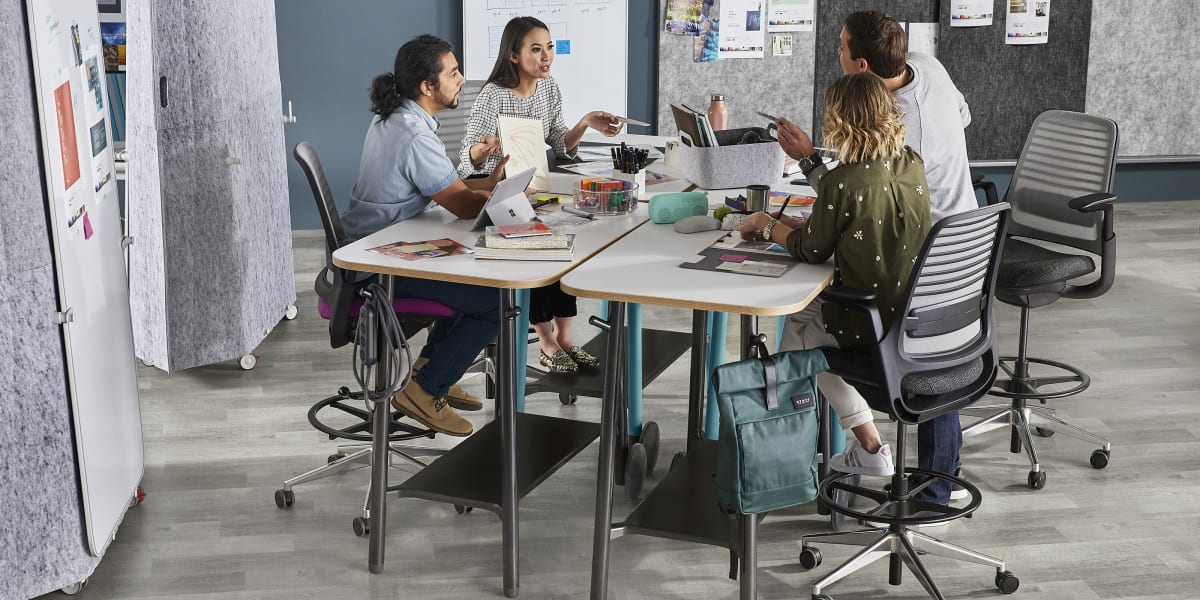 Giving Guidelines
Our goal is for community partnerships to focus on impact in areas that unlock human promise and transform work, workers and workplaces. Specifically, we're supporting the following United Nations Sustainable Development Goals in the communities where we live and work: Reduced Inequalities, Quality Education, and Climate Action.