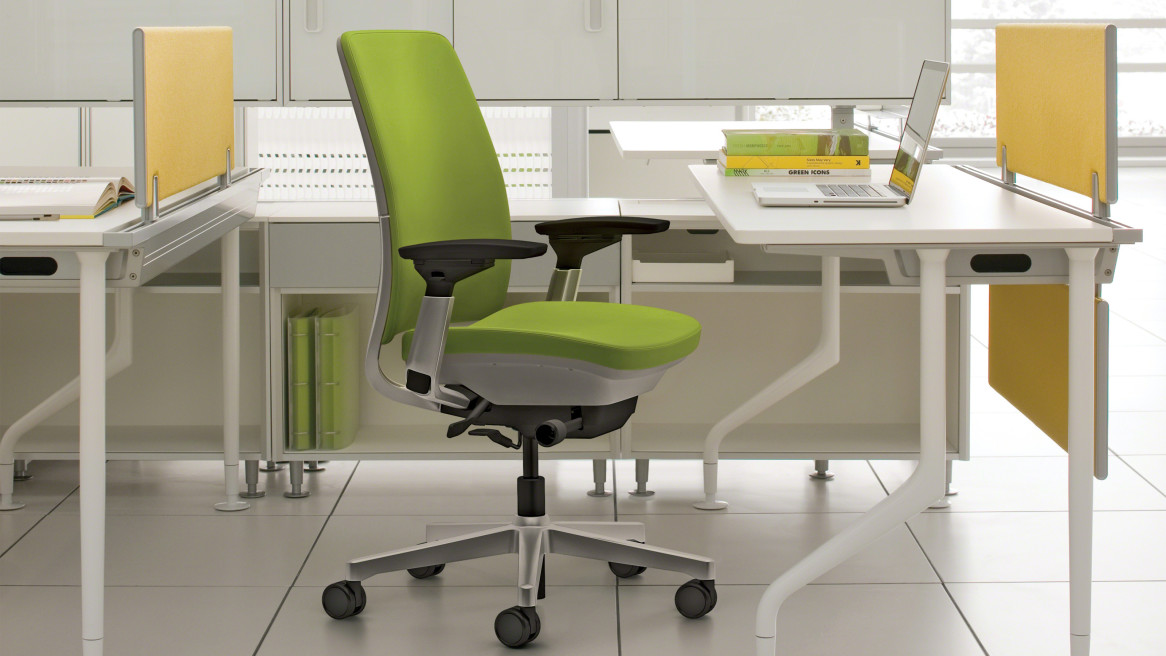 Amia is a hardworking, versatile ergonomic office chair that adds an element of sophistication to any workspace.
All Office Chairs
Features
Amia Design Story
Amia Design Story
Design Story
The Amia chair was designed by Steelcase, in collaboration with industrial designer,Thomas Overthun of IDEO.
"Innovations such as the LiveLumbar™ mechanism have been incorporated into the overall shape rather than made explicit on the chair's outside. Technology quietly serving, rather than drawing attention to itself, seemed appealing in the context of today's information overload. This, combined with an attention to detail and materials, allowed us to realize Amia's calm and refined design." — Thomas Overthun
Amia's Little Secret: LiveLumbar™
Amia's Little Secret: LiveLumbar™
LiveLumbar™ Creates an Ergonomic Office Chair
That nice flex you feel when you lean against the Amia chair's backrest is the LiveLumbar™ technology inside. Different than a typical lumbar "cushion", LiveLumbar is a system of flexors that move with your back for consistent, dynamic support. Two handles on the chair's backrest let you slide the LiveLumbar to the ideal position for you.
A Chair for Everywhere
Planning Ideas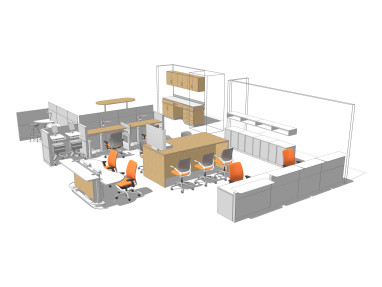 MS9EE5MG
Acute care clinicians often become so consumed with caring for patients that they neglect their own needs. An appealing retreat
Resources + Support
Need help? Contact us at 888.783.3522
Download 2D and 3D CAD models for use in your design application.

View and save brochures, certificates, reports, white papers, case studies and articles.

Browse, save, and download beautiful images for use in presentations or inspiration boards.