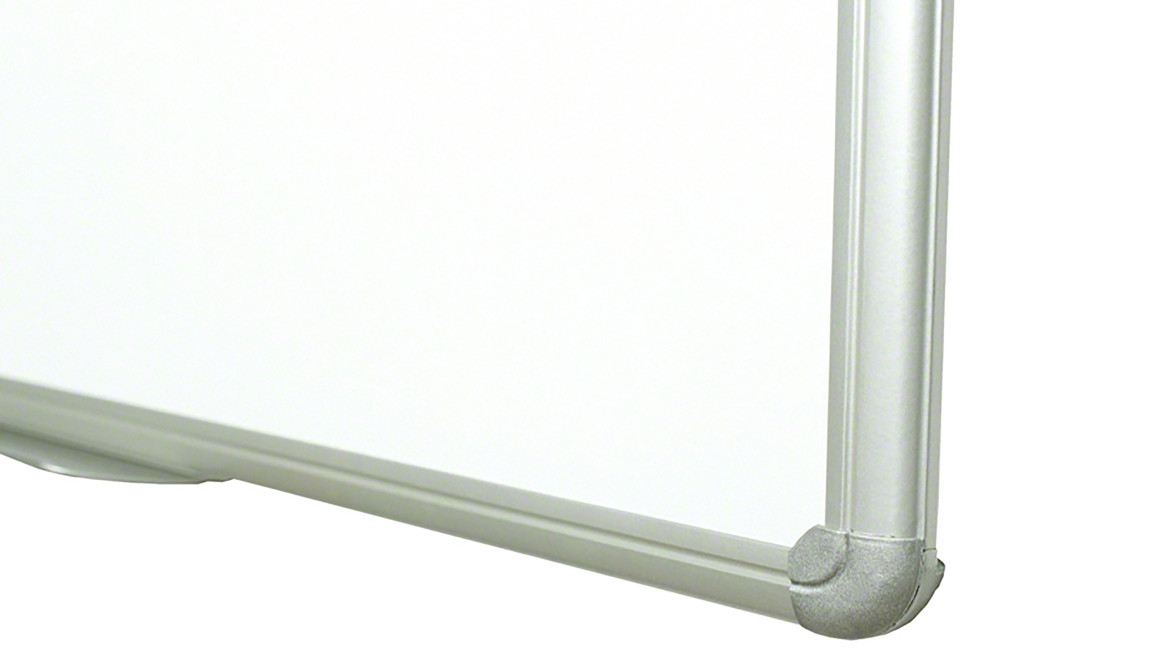 The Senti Series' clean lines and compact scale makes it the ideal small to mid-size board. It's great for private offices and clinical settings in healthcare environments. Senti's unique mounting options let you screw it in or use magnets on a steel surface.
All Interactive Whiteboards
Features
Premium Whiteboards
Premium Whiteboards
An unforgettable benefit
People remember what they see. Steelcase Premium Whiteboards let you put your thoughts where others can see them. Draw a picture. Put up information, then build on it. People are 20% more likely to remember something if it's displayed on a wall. When everyone is sharing together, they're learning together. And everyone's on the same page.
Expand space to expand minds
In a world of shrinking footprints, organizations are looking to maximize real estate. Since wall space typically offers four times the amount of space as floor space, it's smart to use your walls wisely. Steelcase Premium Whiteboards help you get the most out of every square inch.
Where great ideas gather
Collaborating means sharing information. It means throwing ideas into the mix, or onto the wall. When people work together, innovation happens. Steelcase Premium Whiteboards use vertical space to bring people and ideas together. And since 82% of white collar workers pull up a chair and collaborate regularly, everyone needs the perfect place to gather 'round.
Cost of Ownership
Cost of Ownership
Good for your bottom line
Low maintenance + zero risk? Sounds like high return on investment. Steelcase Premium Whiteboards are made of the virtually indestructible e3 ceramicsteel™, delivering extremely high resistance to impact damage, abrasion, scratching, and color fading. The ultra-smooth writing surface allows dry markers to glide easily and improves erasability. And there's no ghosting, so today's notes won't be blurred by yesterday's. All that adds up to value.
Speaking of valuable, how about a lifetime warranty? All Steelcase Premium Whiteboards are backed by the Steelcase Lifetime Warranty. You're covered with Steelcase.
Bottom line: Steelcase premium Whiteboards are cost-effective for years to come.
Resources + Support
Need help? Contact us at 800.333.9939
Download 2D and 3D CAD models for use in your design application.

View and save brochures, certificates, reports, white papers, case studies and articles.

Browse, save, and download beautiful images for use in presentations or inspiration boards.