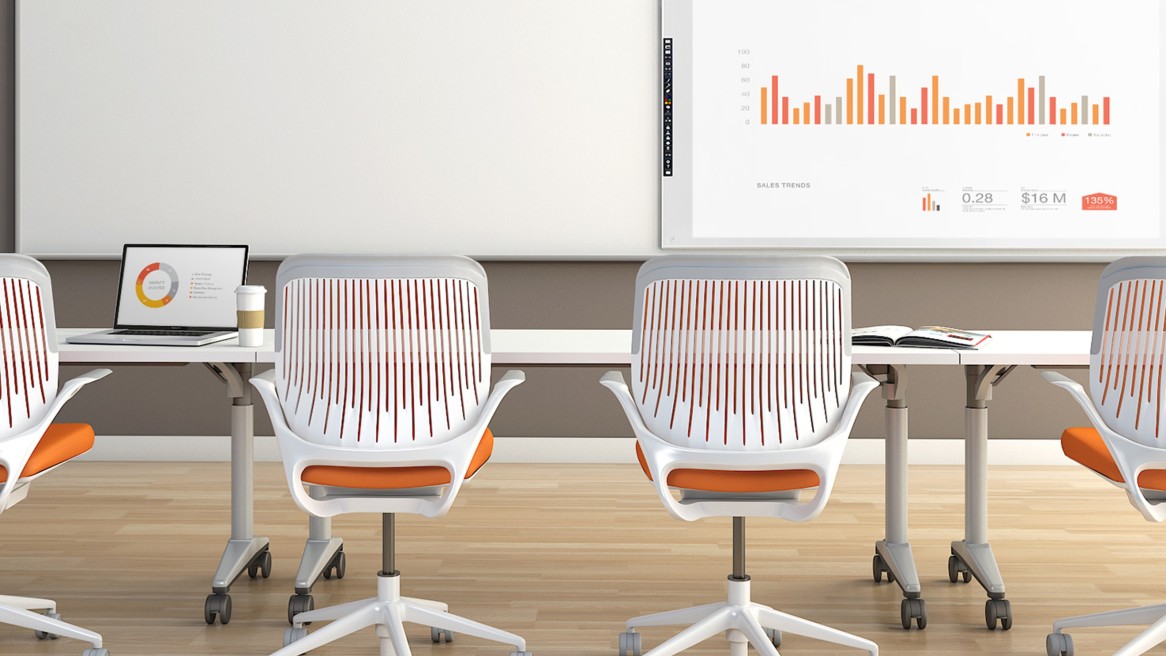 ēno combines analog and digital content, dry erase markers and digital ink with interactive whiteboard capabilities.
All Whiteboards
Planning Ideas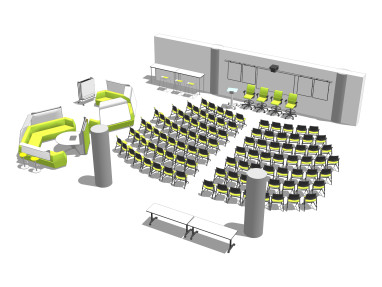 HSED1WY1
Private together; library; common space; study space; reconfigurable; 100+ people; event; panel discussion; large lecture; flexibility.
Sustainability
Overview
Overview
Designing for Sustainability
We believe the only way to provide the best office furniture solutions is to ensure they're the best products for the environment. That's why every step of the way – through design, manufacturing, delivery and product lifecycle – we consider the impact of our work on people and on the environment and uncover opportunities to make things better.
68 %
Made up of
recycled content
Life Cycle
Life Cycle
Materials
All recyclable materials
Use
CeramicSteel surface lifetime warranty
End of Use
Forever Warranty™ on the surface guarantees the boards will last as long as the building
Recycled content and are completely recyclable
Certificates
Certificates
Certifications can help you choose products that are environmentally sustainable and just right for your project. eno Classic has achieved the following certifications:
Cradle to Cradle
Silver
SCS Indoor Air Advantage Certified
SCS IAQ
Resources + Support
Need help? Contact us at 800.334.4922
Download 2D and 3D CAD models for use in your design application.

View and save brochures, certificates, reports, white papers, case studies and articles.

Browse, save, and download beautiful images for use in presentations or inspiration boards.