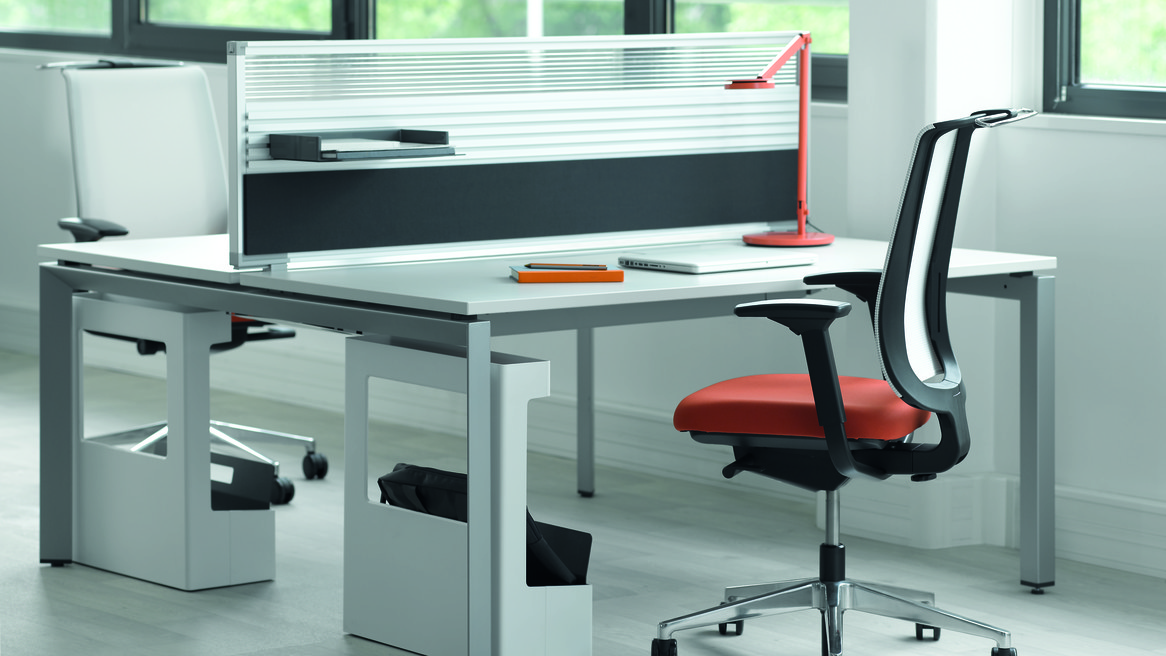 A family of customised, high-performance seating which combines choice of aesthetic with real comfort and an easy way to use ergonomic design.
All Office Chairs
Features
Customisation
Customisation
Innovative designs for customising your workspace
Reply comes with 5 attractive upholstered patterns and allows personalisation with a name card holder which can be placed in 3 positions. Reply Air with innovative velvet, mesh fabric is available in 8 colours and offers the ability to easily move the chair wherever you want, thanks to an integrated backrest handle.
Reply and Reply Air… different designs, same high performance
Reply
Reply
Real Comfort in a Simple Way
Reply is part of the Steelcase High Performance Seating family, inspired by our understanding of back movement in seated position. Each individual requires different amount of support in the lumbar and thoracic areas.
In addition: to fully benefit from the backrest support and respect the natural 'S' shape of the spine, the user needs to sit properly and the pelvis needs to be well-positioned.
Reply's backrest comes with 3 areas corresponding to the pelvic, lumbar and thoracic parts of the spine.
Reply Air
Reply Air
Real Comfort in a Transparent Way
Boasting an exclusive mesh fabric with a velvet touch, Reply Air  automatically and exactly adjusts to support an individual's spinal print.
The tension of the mesh, and therefore the support it provides, adjusts  according to the force placed on the backrest by the user.The velvet touch of the fabric offers a nice sensation, keeping individuals relaxed. Complete with handle for easy movement, Reply Air is the ultimate seating answer for any individual.
Seat Adjustments
Seat Adjustments
Reply CHAIR – ADJUSTABILITY
Reply adapts cleverly to your natural movements and has simple controls that are easy to find, understand and use.
Specifications
Options + Dimensions
Options + Dimensions
Main options
Task chair: 2 back versions: Reply (upholstered) and Reply Air (mesh)
Task chair available with armrests in option
Reply Air with coat hanger
Reply Air/Reply Upholstered: draughtman chair
Global Availability
Global Availability
This product is available in the following regions:
Africa
Asia Pacific
Central America
Europe
Middle East
North America
South America
Not available in your region?
If you're interested in purchasing a product that's not available in your region, please contact your local dealer for purchasing options.
Resources + Support
Download 2D and 3D CAD models for use in your design application.

View and save brochures, certificates, and other documents.

Browse, save, and download beautiful images for use in presentations or inspiration boards.