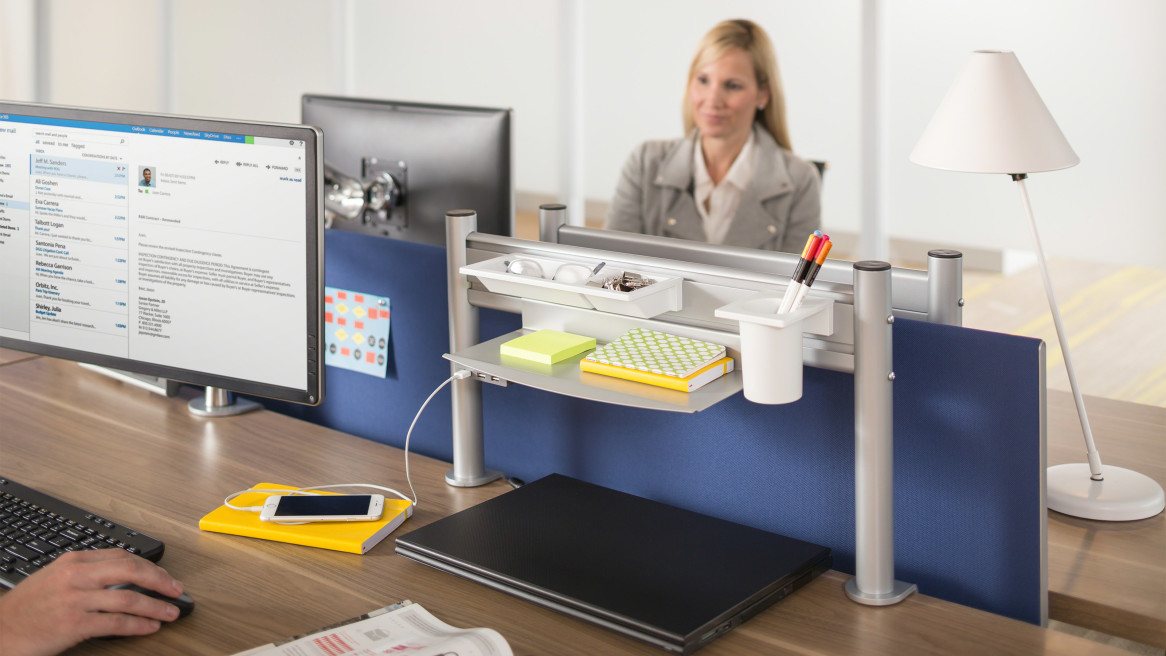 At details, we believe environments can make a difference in individual wellbeing; and that by improving the health of people we will improve the wealth of businesses.
This is what inspires us at details. We care about everyone's unique needs. Wherever and however they work. And we believe we have a responsibility to help create environments where people can leave healthier than when they arrived.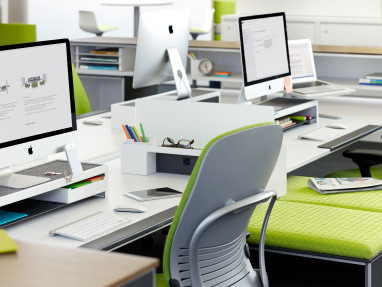 SOTO II
In an effort to make the most of office environments, companies are increasingly adopting open plan seating models. Workers, both resident and mobile, find themselves in various workspaces throughout the day: touchdown spaces for collaboration as well as designated and shared workspaces for heads-down work. To accommodate the evolving workplace and the diverse needs of employees, SOTO II organization tools seamlessly integrate into new and existing settings.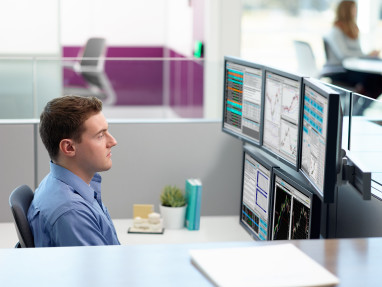 Eyesite
As technology continues to rapidly advance, displays are coming in more shapes and sizes, and employees are often using multiple displays at the same time. With increased usage, employees face added strain to their eyes, necks and backs. Eyesite was designed to give users control over the angle and depth of displays—regardless of shape, size, and quantity—maximizing display usage while increasing comfort and productivity.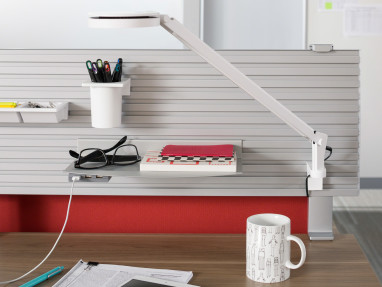 Slatwall Worktools
Slatwall increases productivity by taking clutter, filing, monitors and supplies off the desk. Designed to create a sense of privacy, it is equally effective when desk, panel or wall mounted.